I am linking up with
Teaching Maddeness
for a look back at what has happened in the classroom!
Here is a week in photos:
In math, we introduced IPods into our center rotations!
Hip Hip Hurray!
We learned a new game called Penny Nickel Exchange.
We also added computer centers to our math rotations! It was a BIG week in First Grade!
(Website: Spacey Math)
Math Puzzles Review.
Listen to Reading with big books!
*Favorite photo*
Word Work with Wiki Sticks
Sorting Letters, Words, and Sentences to get ready for next week's focus lesson:
complete sentences.
(I found this freebie from Heather's Heart. Click here: Pete the Cat Sort Freebie to get your copy!
I love her blog and you will too!)
In writing, we added our Special Places Map into our Writer's Notebook!
This firstie picked to add the library. :)
This idea was inspired by Leach Teach. Go check out her blog. You will LOVE her!
In Science we focused in on Oceans.
Here we made a replica of the Ocean floor complete with mountains, valleys, high and low tides,
and currents (with straws).
It was a busy week! Add a new student to the mix and trying to teach him 34 days worth of routines and instruction! I am one tired teacher. But I *LOVE* my students.
They are super sweet and helpful! Especially to the new student. I cannot tell you how many times I heard someone helping him figure out our routines in First Grade. It made my job so much easier! I am so thankful to have such a sweet bunch this year!
Now I am off to see one of my firsties star in his first soccer game. He invited me at recess yesterday and told me all about how he is going to get to play goalie and wear fancy gloves that makes his hands sweaty! I love their honesty!
What have you done this week?
Link up with me here: *
Flashback Friday
*
In other news: I went to the local library last night and check out a bunch of books for read alouds. I cannot wait to get back into the classroom to share these treasures! Most of the books I got were recommended by two fabulous bloggers: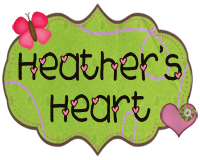 Heather's Heart
Chalk Talk