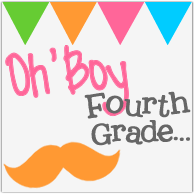 I am so happy to be joining in for the second time!
Listening
to NPR's Wait Wait Don't Tell Me. I just went on an 8 mile run (I don't mean to brag.....but I do mean to brag because I have never.ever.ever ran that long in all of my life.ever......please excuse my rudeness). I was able to get 2 entire segments in while running. I'll let you do the math in order to figure out my mile pace......I'm bettin it was S-L-O-W! Nevertheless, it kept me laughing as I was
dying barely moving
running.
Loving
that it's February...the love month. I don't even like pink, red, or heartsie things *gasp* but for some reason, I am really getting into it this year! I even used pink and red colors for my font! That is a HUGE step for me!
Thinking
about my 8 mile run....but I already told you about that. (There I go again, bragging....) But what I will tell you is that in the beginning of my run, I passed these two sweet older ladies, and when I was almost done with my run, I passed them again. They looked at me and said "Wait? No Way!?" And gave me a little thumbs up! It made me feel good inside knowing I had impressed two older ladies.
Wanting
to buy EVERYTHING on my wishlist from TPT tomorrow, but I know that would break the bank.....how do you narrow it down?
Needing
to go up to the school, but considering how I cannot exactly move my body (due to my 8 mile run....ooops! Bragging again.) I might be looking at an afternoon of
laundry
lesson planning
blog stalking and laying around.
Pet Peeves
Have you ever had to walk in the rain and the back of your jeans get a little wet? Then when you take off your shoes inside, your socks get wet from your sloshy jeans? I H*A*T*E that! Or when you step in something wet....we'll just say in the kitchen....with only your socks on. Then you have ONE wet sock! goshdarnit.
PS We are having a "Secret Admirer Or "Secret Cupid" at school with all of the teachers starting on Tuesday. It will last until Valentine's Day.
The idea is to leave notes of encouragement and something sweet to eat each day. I'm on the sunshine committee and cannot wait to get this new tradition rolling! Doesn't everyone want to be encouraged for all of their hard work?
What are you doing to show the ones you love that you love 'em?