Happy weekend!
To all of those teachers who have already started to get the weekend blues (GUILTY!) take a deep breath and relax.
Thanksgiving break is on its way, with Christmas right behind it.
I had a three day weekend because I took off Friday
for a mental health day
just because.
Mr. Weekend Blues always comes knocking on my door early Saturday night when I have a long weekend.
On Thursday I went to a 1st and 2nd Grade Conference. So it's kind of like I had a four day weekend, if you consider not being with my students.
Oh how I miss them.
I just can't wait to get back in the classroom.
My ears have really enjoyed the peace and quiet.
At my conference on Thursday, the Keynote speaker was the one and only
Melissa Leach
.
To give you a little background knowledge, my very first year of teaching I went to one of Melissa's Writer's Workshop trainings.
It was a very basic "this is what writer's workshop is" session, but it rocked my world as a teeny weeny first year teacher.
At the time, I was struggling to teach writing my first year according to the teacher manuals that were found in my classroom.
On Monday, everybody was expected to brainstorm, by Tuesday students were writing and by Friday we were all suppose to have a nice, neat final draft.
It just wasn't working- to say the least.
Her session came at the perfect time.
She gave me the courage I needed to jump in and try something different.
My second year of teaching, I was able to attend her Writer's Workshop Institute which met five times over the course of the school year.
UH-MAZING!
Let me tell you: This was my saving grace as a teacher.
Every time I met with Melissa, I was inspired.
Just when my teaching juices had all run dry, I would attend another session and get fired up.
I truly believe I made it through that tough second year of teaching because of the inspiration that came from Writer's Workshop.
Every time I attend a Leach Teach Training, I walk away with the inspiration to help my kiddos.
Melissa has been in DC this past year, but I have been lucky enough to see her when she visits Texas.
Y'all, this girl's good.
She can make an old, tired sloth get excited about teaching writing!
But enough about Melissa. She is probably rolling her eyes at all my hype (I promise it's ALL true!)
I'm here to tell you about what she has TAUGHT me yet again!
------------------------------------------------------------------------------
The day began with her Keynote.
Taking big lessons from small students.
Aside from all of the cute, humorous stories she told us about her former students (which we could all relate to) she reminded me to ENJOY our students.
Her advice: If you ever come to the place of frustration or feel overwhelmed, get your students settled in with an independent activity (I'm thinking Writer's Workshop!), turn on Louis Armstrong's What a Wonderful World song, stand at the front of your classroom and WATCH.
These kids we are teaching are precious.
They are unique.
They are wonderful.
Sometimes as teachers, we can become caught up in the standards or to-do lists that we forget who we are teaching.
We teach children, not mini adults.
We teach children, not perfect angels.
We teach children, and they are wonderfully made.
--------------------------------------------------------------------------------
The next session I attended was Running Records.
I am going to be honest with you and tell you I thought I knew what a running record was before attending the session, but now I can honestly say I KNOW what a running record was (and boy was I wrong the first time!)
The purpose of taking a running record is to better plan for the next guided reading lesson.
Formative assessment= Where are you in the learning of this? (Assess as it is being learned)
Summative assessment=What did you learn?
I had a lot of misconceptions between benchmark assessments and running records.
Yes, I have asked my students to read a passage for me as I tried to figure out their reading level. I made notes on a copy of the text. Yes, I called that a running record. (Don't judge.)
Here are the differences:
Benchmark Assessments are usually used three times a year: Beginning, Middle, and End.
Benchmark Assessments are considered FORMAL assessment (summative).
Benchmark Assessments typically have comprehension questions included and it is the first time students read the text.
Benchmark Assessments assess student reading level.
Benchmark Assessments could include ITBS, TPRI, DIBELS, and using Reading A-Z reading passages to find student's independent or instructional reading level.
Running Records use the same symbols as benchmark assessments; however, they are considered informal assessment (formative).
Running Records are usually completed on a blank piece of paper and do not include comprehension questions.
Running Records are given in order to see how the student is applying strategies and is conducted on the student's SECOND reading (WOAH! Aha moment!)
We were given the symbols and markings for running records and then we all practiced taking running records.
I have to tell you, I was VERY uncomfortable with taking a running record on a blank piece of paper.
The thought of a blank piece of paper and a student reading in front of me is terrifying.
What if the student goes too fast?
What if I forget the symbol for repeat?
What if I get off track or WAY behind the reader?
What if my student makes a the kind of mistake where there's not a symbol for that?
Never fear, just tell the student, "Hold on. I'm a little slow today."
Duh.
Ask the reader to wait.
What a genius idea.
After practice at the conference, I am anxious to get back in the classroom and try it out with my readers.
I wish I would have learned about this last year in first grade.
My firsties would have helped me become comfortable with running records at a slower fluency rate.
These second graders read f.a.s.t!
I know that my running records will not be perfect by any means. I will probably mess up the symbols, get off track, and simply not be able to keep up with some readers.
That is not the point.
That is not the point Mrs. Perfectionist.
Repeat: That is not the point.
The point is to assess students as they apply (or don't apply) the strategies you have taught them.
A running record gives you the information you need as a teacher to guide your instruction on a DAY to Day basis.
With that in mind, I think I am up for the challenge of Running Records.
--------------------------------------------------------------------------
The last session with Melissa was the ABC's of Managing the Instructional Environment.
I wasn't sure how we would have time for all of the letters of the alphabet, but we did.
I walked away from that training with a few key points that are worth sharing!
If you've made it this far in the blog post, stick with it!
We're almost finished :)
*Anchor Charts should be the student's words. We use anchor charts in order to link lesson together.
*Problems arise when student's feel hurried or rushed. Take time to create a daily schedule and stick to it. (How many times have I rushed students along, only to find one throwing a fit five minutes later?)
*If you are not modeling what you are teaching, chances are you are probably teaching something different. MODEL MODEL MODEL. And when you have finished modeling, model again. Repeat.
* Fair is not the same. Fair is what you need to be successful in learning.
*Teach students what to expect with centers. Create a "Looks like/Sounds like" chart for students to refer to.
*Two new things make a negative! How many times have I changed FIVE things in my classroom only to find my students in a confused panic. Duh. This is common sense. If I am going to change something about my centers, pick one thing at a time. First change the activity. Wait a week. Then change the location. Wait a week. Then change the center grouping. Wait a week. My poor kiddos.
* Teacher Voice: What do you want your voice to be saying all day long? What do you want your students to hear all day long?
This last one was the kicker.
This year, with this group of kids, more often than not, I am correcting a behavior.
I don't WANT to be the teacher that responds to misbehavior.
I want to be the teacher that acknowledges responsible behavior.
I need more
Conscious Discipline
in my life.
This week, I will be praying this prayer:
In my classroom, God, grant me the serenity to accept the things I cannot change,
The courage to change the things I can,
And wisdom to know the difference.
What do you want your student's to hear all day long?
I would love to know your thoughts!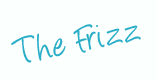 Special thanks to this girl for inspiring and motivating me to write this post.
Thank you for blessing me and my classroom!