Howdy Hey! I'm linking up with Melissa from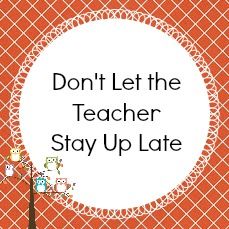 for her adorable St. Patrick's Themed Linky:
I love thinking positively (and don't do it as often as I should!) so when I saw this linky, I knew it would be great for me to join. Here's My Lucky Seven:
I'm lucky to be married to my spunky, quirky husband.
He keeps life exciting.
I'm lucky to have my two sisters live in the same town. And, I'm lucky that in a few months, we will all be certified teachers :) (I love that my two older sisters followed in my footsteps to become teachers. I'm such a trend setter.)
I'm lucky to get to collaborate with WONDERFUL and EXPERIENCED teachers.
I'm lucky to be able to go to Professional Development that gives me a push in the right direction when I'm pulling my hair out. I wouldn't have made it through these past 3 years of teaching without my Region Center.
I truly am lucky in my classroom this year. My students are amazing (have I mentioned I only have TEN?!?!)
I'm lucky to have traveled this past year.
London and Chicago.
I'm a lucky bear...not by blood but by marriage.
Sic Em.