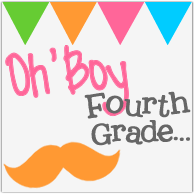 I am linking up with Farley from Oh' Boy Fourth Grade for my very first Currently.
With the start of a new year and new blogging resolutions (that I have already broken! Yikes!), I thought 'Why not start a new tradition?'
Obviously this is my first, so please tell me if I made some huge mistake and my skirt is tucked into my underwear!
I am listening to the UPS man drive by my apartment. I am always disappointed when he doesn't stop and knock on my door. Although I haven't bought anything online, I am always a little surprise the package he has isn't for me.
I am loving the massage I got today with my two sisters. Ever since we graduated from college, we have a "day" at the spa that includes lunch and a massage. Today was the special day. We got sushi and then headed to get pampered. It was the BEST one hour of 2013 so far!
I love spending time with those two goof balls. We are fortunate enough to live in the same city, but we unfortunately do not see each other often enough! But that will change soon because today over lunch we decided to train for a half marathon in March. I'll keep you posted about that.
I am thinking that I should be lesson planning instead of writing this currently…but that's what the weekend is for right?
I am wanting another day of vacation. I start back at work tomorrow. Enough said.
I am needing a nap. That massage really took it out of me! Whew.
OLW: Enjoy! I am going to try to enjoy life as much as possible. My type-A personality usually gets in the way of that most of the time, not to mention the rush and stress of my job. This year I am pledging to stop. Take a deep breathe. Relax. And enjoy life. I want need to enjoy my first graders. They have so many exciting things going on in their lives and as their teacher, I want to be a part of that as a way to help them grow and learn. I also need to enjoy my life outside of teaching, which means leaving school a little earlier, joining a gym, taking Mr. Husband on a date, and setting time aside one night each week for ME time.
That's it for me. Leave me a comment so that I know you stopped by! I'd love to check out your blog. Then go link up with Farley here.