Happy Friday!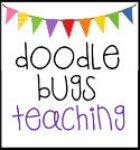 Here is what I have been up to this week:
1.
I celebrated my birthday (the big 2-5!) at a local hole in the wall fine-dining, authentic Mexican Restaurant with my parents, sister and husband. Mr. Hubs and I enjoy finding the best salsa in town and have settled for this new-found eatery.
Yes, my sister brought the ridiculous party hat,s and I was the talk of the town restaurant. I was VERY embarrassed to have all six people in the restaurant staring at me as our waitress sang me a traditional Hispanic birthday song (Of which I have no idea what she sang about because I do not know any Spanish. I do know that it might have been about me because mid-chorus she asked what my name was and added it in.)
I taught my students "No Walk. No Talk." as a mini lesson for writer's workshop this week. I made this anchor chart last year and decided it would still work for this class as well, although I am a much more laid back teacher now. Here's what No Walk No Talk looks like in my class:
- 10 Minute Mini Lesson
- 10 minute No Walk No Talk where I display this sign. This allows students to "settle" into their writing and actually WRITE! It gets them motivated and sets some boundaries for the workshop (ex: stay in one spot!) It seems a little strict, but after teaching my students the expectations, it promotes engaged writers!
- 10 minute writing time- after the no walk no talk is over, I go up to the white board where this sign is located and flip it over. On the other side it is a Writing Time I Can anchor chart which has a few more ideas for writing time (ex: Whisper read your story, talk to your writing partner about a story)
- We end our writing time with 5 minutes of the Share Chair.
We learned what a resolution is and wrote our own. This student promised, "In 2013, I will be kind to my brother."
"In 2013, I will do more chores." (Vacuum and mop included!)
I added a bunch (28 to be exact) listening stories onto our classroom Ipods for the Daily 5. I discovered how to create a podcast on Garageband and save the file into Itunes. It is BEYOND simple. Now, my students have a free listening center at their fingertips. I even convinced Mr. Hubsband to read a story, too! Oh, AND I read my first Pete the Cat story to my first graders (Pete the Cat Rockin in My School Shoes) They could not get over it. They were singing the song all.day.long. I am never turning back. I am chanting along with my students: More Pete. More Pete. More Pete.
I finally completed my donorschoose Thank You Packages. I had been needing to upload photos, write two impact letters, and send student-written thank you notes. It's a good thing, too, because my deadline was quickly approaching. Check that off the list. Hip Hip Horray!
That's all for me. You should link up and let me know what you've been up to!