Howdy Ya'll!

I am linking up with Michelle from Making It as a Middle School Teacher for a look at what's to come.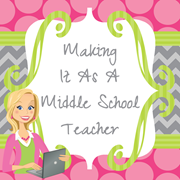 If you would like to join, check out the rules and info
here
. It's super easy. It was a fun way for me to think about the upcoming year.
The only thing I needed help with was the personal reading section!
Leave me a comment with your best recommendations!
Happy Blogging.
The Frizz